Wood-framed house building — new WorldSkills competency by TechnoNICOL
29.11.2016
At the regional stage of WorldSkills Russia held in Khabarovsk, TechnoNICOL introduced the new competency to the program of National Skills Competition. The "Wood-framed house building" is a competency based on the TECHNONICOL HOUSE certified technologies.
On November 21–25, the Khabarovsk technical college hosted the regional stage of WorldSkills Russia, at which TechnoNICOL first introduced the new competency in «Wood-framed house building». A team of young experienced builders constructed the first wood-framed house in accordance with the WorldSkills program. The construction crew relied on the technical description of the competency developed by TechnoNICOL. Apart from that, the company supplied expendable materials and arranged advisory assistance.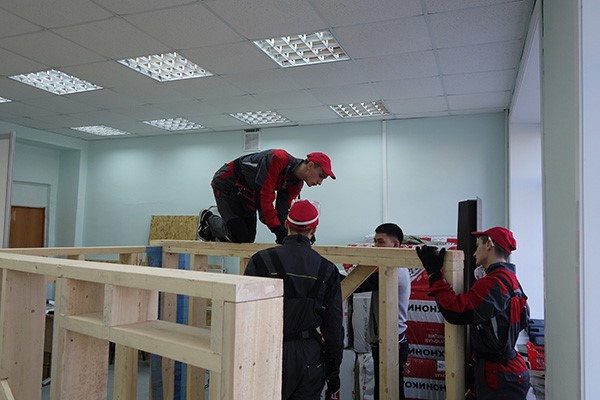 The WorldSkills program for «Wood-framed house building» is based on standards of TECHNONICOL HOUSE. This is a highly standardized solution for all stages of house building process, which enables to increase the crew's output and avoid mistakes. The advantages of TECHNONICOL HOUSE include energy efficiency, environmental friendliness, long service life and individual layout — all in a house suitable for year-round living in any climate zone.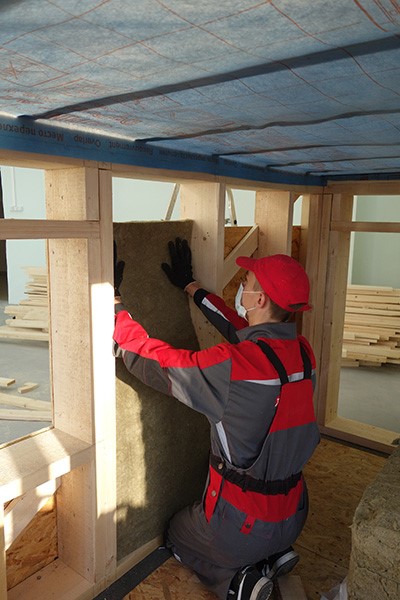 In November, the TECHNONICOL HOUSE received appraisal and was awarded as the «Best project with energy efficient solutions» at the NOPRIZ contest of innovative projects. Specifically, this means that TECHNONICOL HOUSE is recommended for the registrar of typical projects issued by the Russian Ministry of construction. The first TECHNONICOL HOUSE was built in 2014 in the region of Kaluga. It demonstrated the project's advantages in terms of energy efficiency and in 2015 was awarded as the «Best low-rise energy efficient house of the country» at the ENES contest of the Russian Ministry of Energy. Now, tens of wood-framed houses are being built by its standards.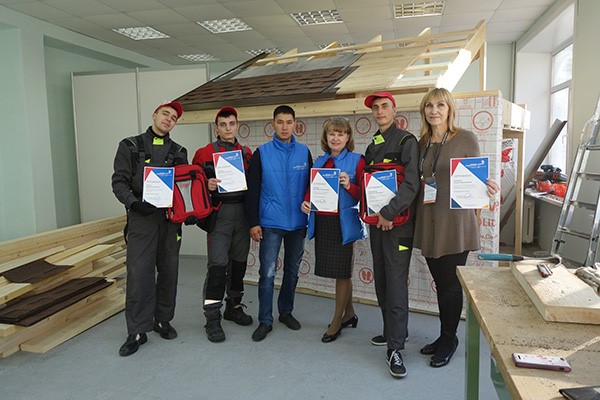 The «Wood-framed house building» skill will be present at subsequent regional stages of the WorldSkills National Competition, which will take place in Krasnodar, Novosibirsk, Kazan, Ufa and other cities. This is the second competency introduced in the National Skills list by TechnoNICOL. Earlier this year, the company launched «Roofing works» at the National Skills Championship in Moscow. In Khabarovsk, there were already three working crews demonstrating excellence on flat and pitched roofs.