PLANTER first implemented for the airport runway construction in Russia
17.01.2017
16.01.2017 The reinforcement of the runway with PLANTER Standard profiled membranes will strengthen the pavement bearing strength of the Sasovo airport in the Ryazan oblast.
Since 1943, the Sasovo flight school for civil aviation named after Grigory Taran, the Hero of the Soviet Union, has been an essential educational institution to prepare highly qualified pilots for leading airports of the Russian Federation. As the standards of the educational system change and new technics emerge, the organization needs new resources suitable for modern aircraft fleet to increase the quality of students' education.
It's no secret that the construction of the airport runway requires innovative and reliable construction materials, capable to withstand extreme loads. To inforce the bearing capacity of the airport runway, the TechnoNICOL experts suggested to use PLANTER standard profiled membranes.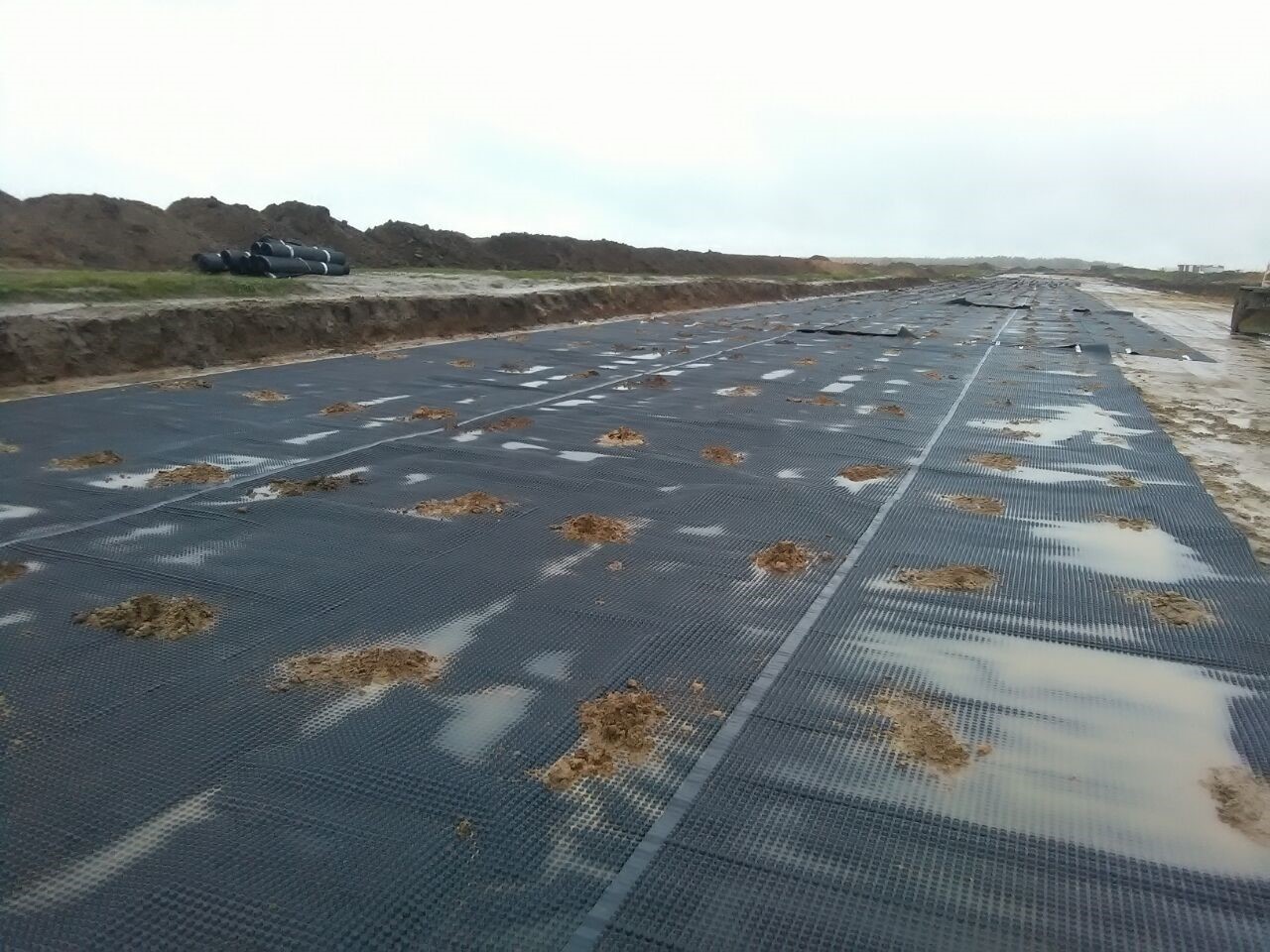 Due to high strength, the PLANTER separation layer allows to increase affordable loads on foundation. The construction becomes more rigid, as the membrane distributes the pressure from the layers above on a larger surface and thus diminishes the point loading on the soil. The profiled material is securely fixed on sandy foundation, so that the membrane does not displace during mounting works and exploitation.
Therefore, the PLANTER standard membrane of the TechnoNICOL Corporation can be used as rigid reinforcement layer. Apart from that, independent surveys have approved waterproofness and funginertness properties of the material, which means that it can securely protect the road surface from moisture and aggressive environments and extend its lifecycle.